We sometimes make surprising encounters on the internet, I had met a shawl. It was vintage, had been sold used years ago and I instantly regretted not having crossed its path at the right time.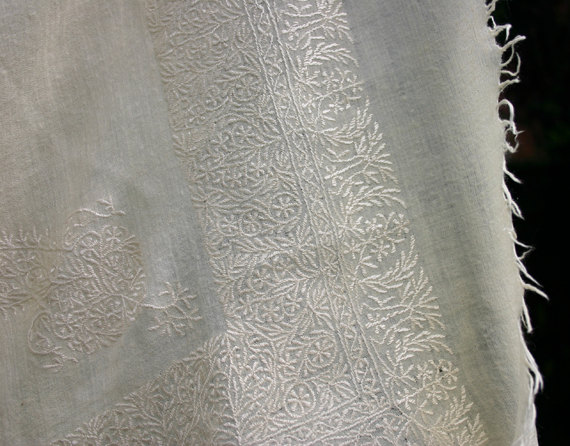 The embroidery stitch was very special, I had never seen such on a pashmina. I discovered later that this embroidery was from Lucknow, which was called chikankari and adorned with thin cotton or silk georgette.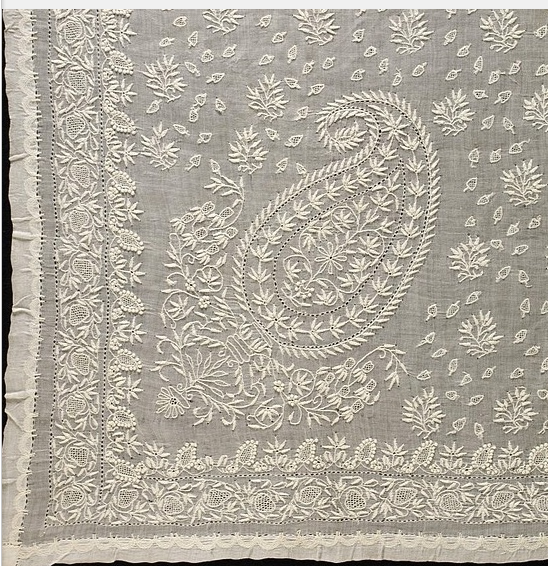 Then I re-crossed it in a book. This time it was a vintage shahtoosh, dating from the 19th century, exhibited in the Jaipur city palace with the pashminas collection of Maharajah.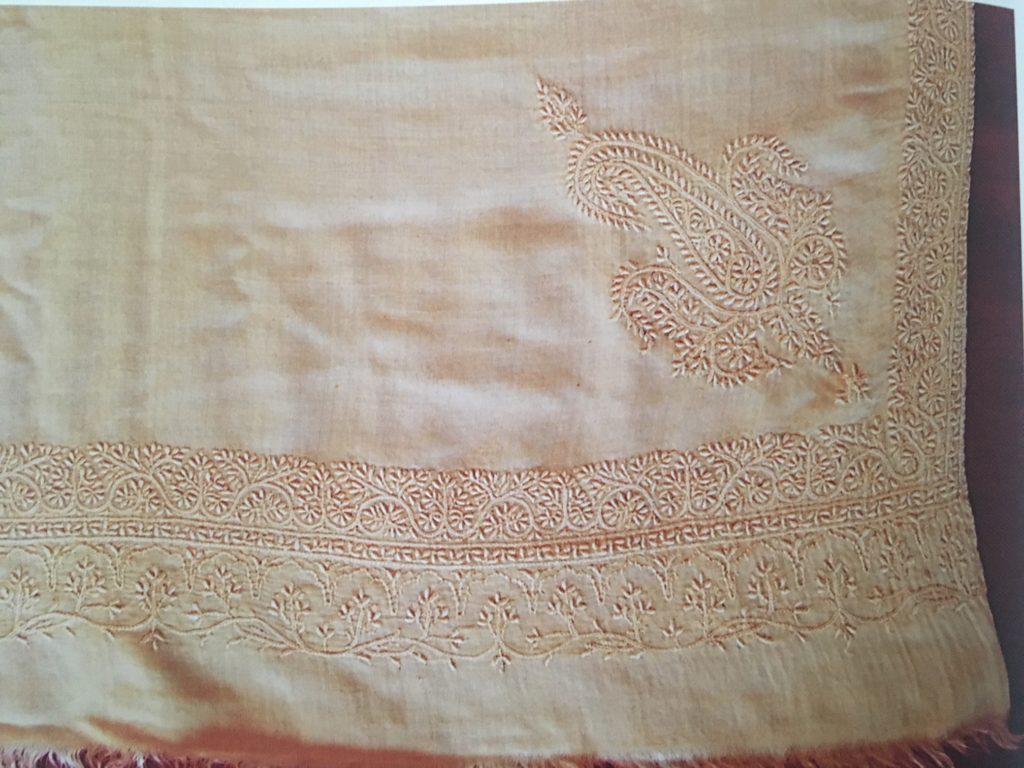 It must have some advantages to collaborate with the most talented craftsmen embroiders in the world, so I asked to make a reissue in the spirit of these prestigious pieces. The first tests are a little surprising but the spirit is there …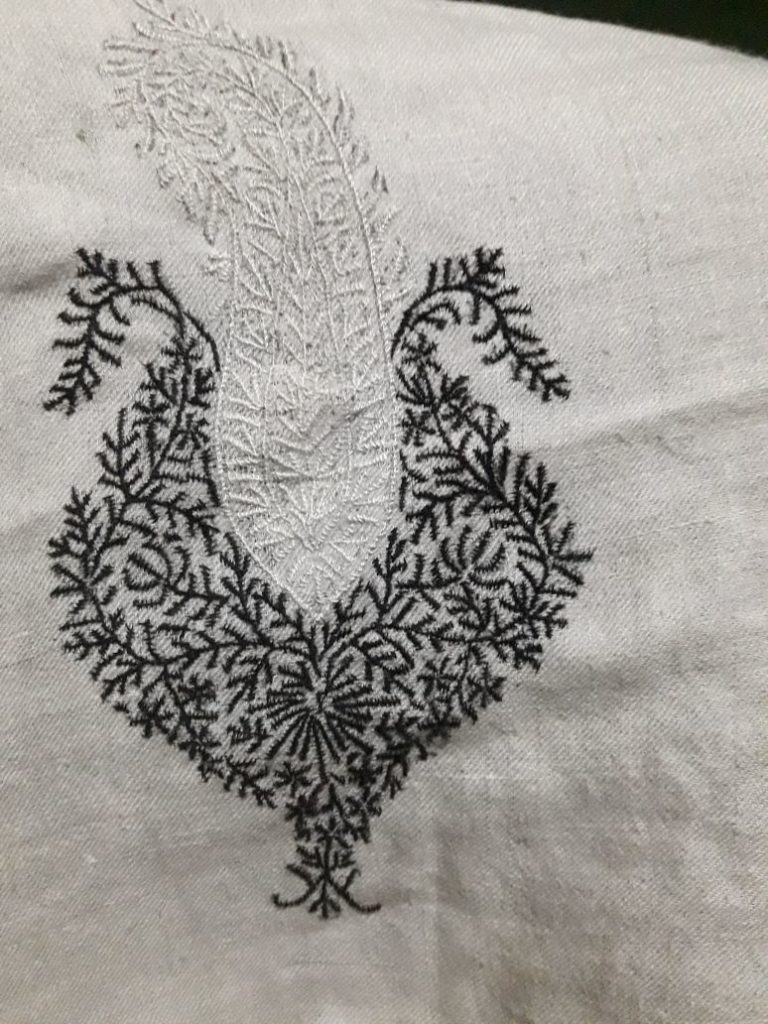 Then comes the moment to discover the piece: beautiful! It is a stole woven in very fine pashmina to keep the same spirit, embroidered with a motive half way to neem and hashi dar, in this famous point of Lucknow but with all the knowledge of kashmiri: the embroidery is so flexible that it melts in pashmina!
For the record, it seems that the embroiderer found the exercise so difficult that he expressly asked not to make any more!
I leave you to enjoy … Soon online on the e-shop with more pictures!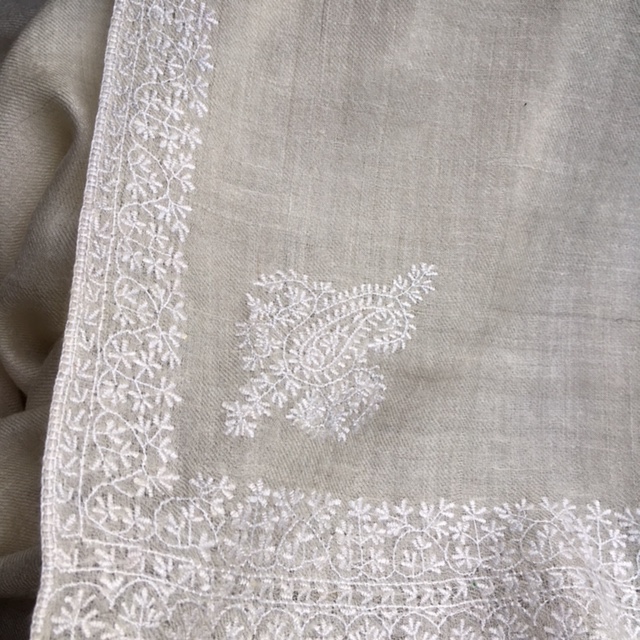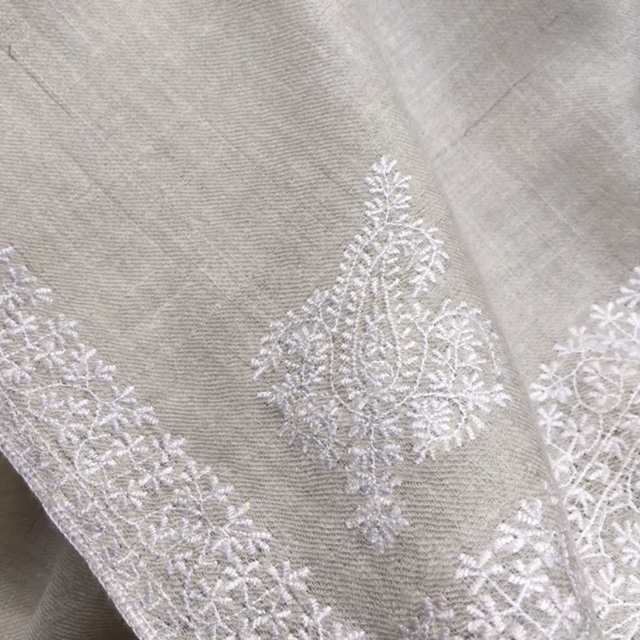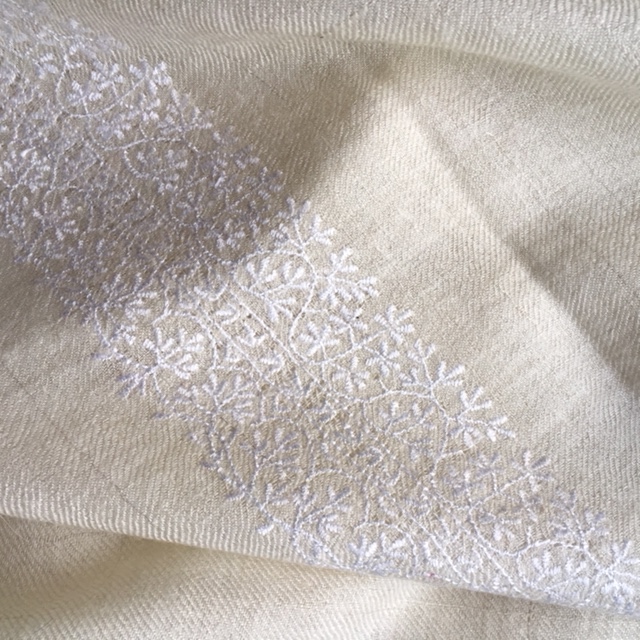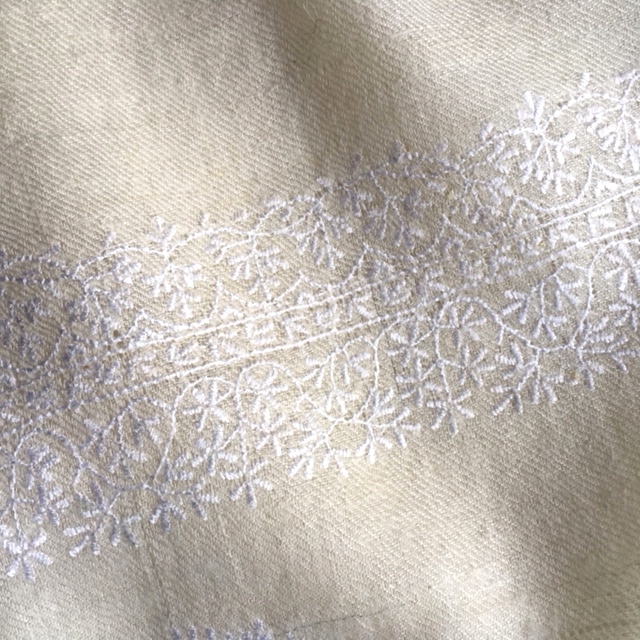 MARY WHITE,  available on the e-shop ♡