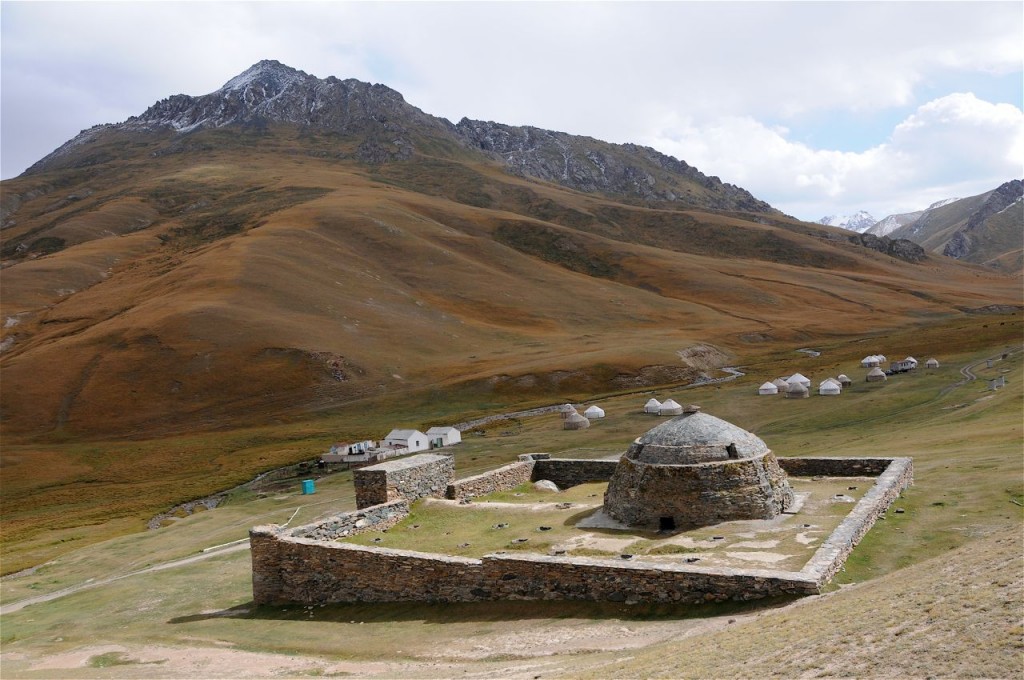 Traditionally the trade has made men travel (women a little less it is true …).
From the Silk Road to the stories of Marco Polo, so many mythical evocations that are certainly not foreign to the choice of a product so rich in such a story. I see myself in Kyrgyzstan, exploring the remains of Tash Rabat's Caravanserai in the mountains near the Chinese border. The place was so evocative that I expected to see the long procession of a caravan …
Truce of daydreams it is time for me to leave and to endorse my range of business-tripeuse!
I have 4 weeks. June is probably not the month I would have chosen for tourism but we went to the serious stuff. On the program, Kathmandu to find a Nepali partner, then Delhi to order various essential accessories such as cards, bags and other labels. It will then be time to leave the Indian capital and the steaming oven of its 43 ° C before the monsoon to go north to the pashmina track. From weaving shawls in the valley of Kashmir to harvesting goat down in the Himalayan mountains of Ladakh, The Pashmina Road, soon on the blog of Princesse Moghole!