A cashmere throw is one of winter's little pleasures, so what can you say when it has been made entirely by hand in a luxurious 100% thick Himalayan cashmere pashmina, also hand-spun…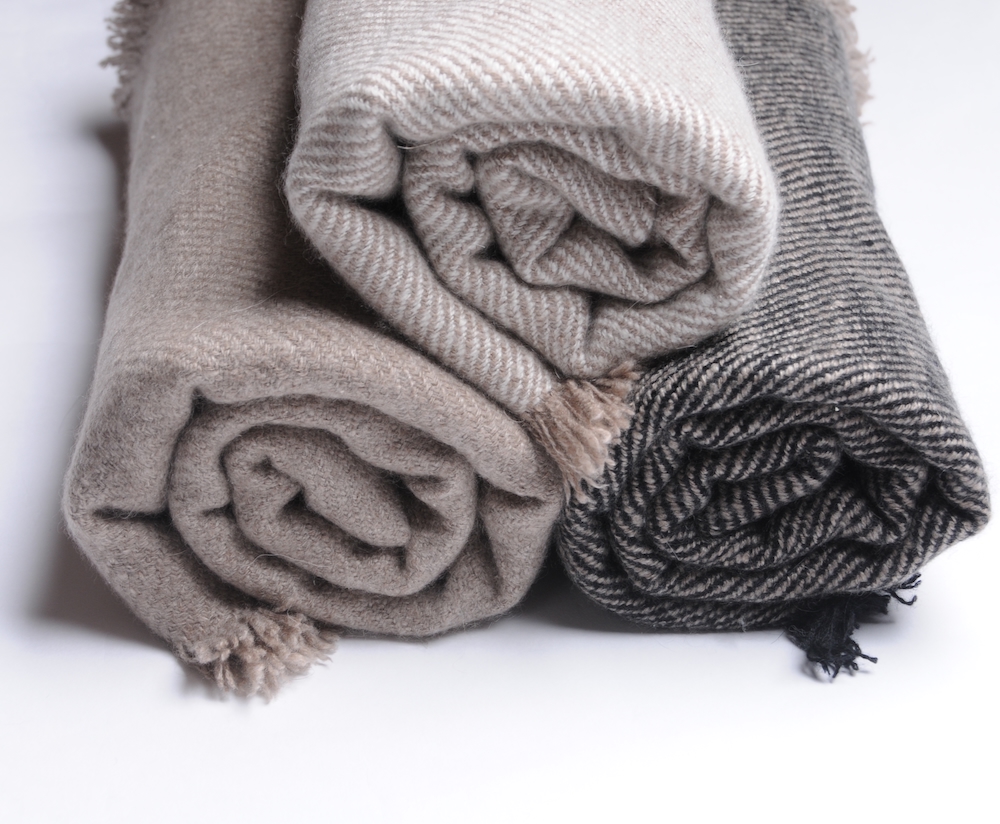 We've come up with the perfect cashmere throw, ideal for comforting on the sofa on long winter evenings, but also versatile enough to be worn as a scarf: wrapped around your neck it will warm up your winter outfits with a touch of nonchalant style. Irresistible!
For the same weight, cashmere is three times more insulating than lambswool, and therefore three times warmer. The RUPSHU plaid scarf is therefore both light (480g) and incomparably soft and warm: it is the warmest Pashmina in our range!
Made from pure thick hand-spun pashmina – an ancestral method that is more respectful of the fibre – the RUPSHU cashmere plaid scarf has been hand-woven in a twill pattern that gives the fabric an absolutely incomparable softness and fluffiness. It has a square format and the ends are edged with fringes.
RUPSHU, Pure Pashmina throw 100% hand spun and woven Himalayan cashmere – 145 x 145 cm – 480g
The RUPSHU cashmere plaid scarf is available in 3 colours:
The RUPHU cashmere plaid scarf is exclusive to the PRINCESSE MOGHOLE Heritage Premium collection.