She is undoubtedly one of the most elegant queens in the gotha: radiant and charismatic, Maxima of the Netherlands is renowned for her taste and has established herself as a style icon! As her outfits come under the microscope, one thing is clear: Maxima is a huge fan of real pashminas and has a collection worthy of a true fan! Indeed, the prestige of genuine hand-crafted Pashminas from Kashmir has seduced the world's great and good for centuries, and today this exceptional shawl still adorns the shoulders of queens and princesses who love this discreet and still very exclusive hand-crafted luxury.
Although Maxima's wardrobe includes many shawls to match her outfits, it's clear that genuine pashminas hold a special place in her heart. Witness this natural pashmina shawl, which she carries with her Valentino dress as well as the matching silk stole: it's true that real pashmina, so fine and soft, is also very warm and therefore ideal to complement an evening outfit that shows off the shoulders.
Maxima's favourite? An iconic one: the undyed natural beige Pashmina shawl, which she wears both draped and as a scarf around her neck. The natural shades of pashminas remain emblematic of this exceptional fabric and are a sure bet!
But Maxima also has a whole collection of plain coloured Pashminas to match her outfits. She seems particularly fond of blues and purples.
Maxima has also fallen for exclusive hand-embroidered pieces, which she sublimates with her elegance. Maxima of the Netherlands is a magnificent ambassador for genuine pashminas!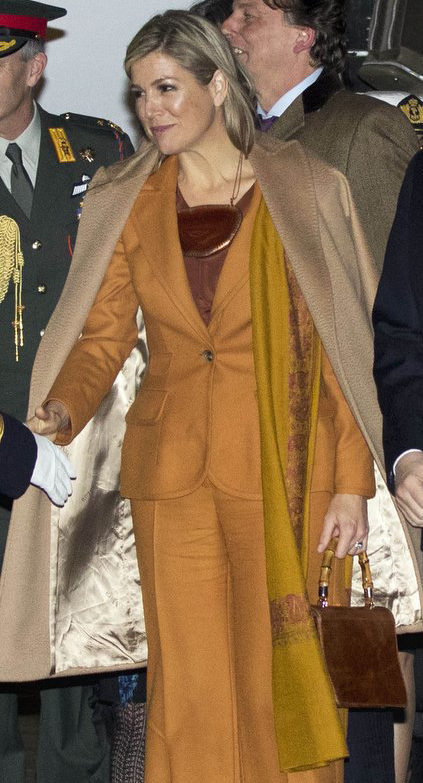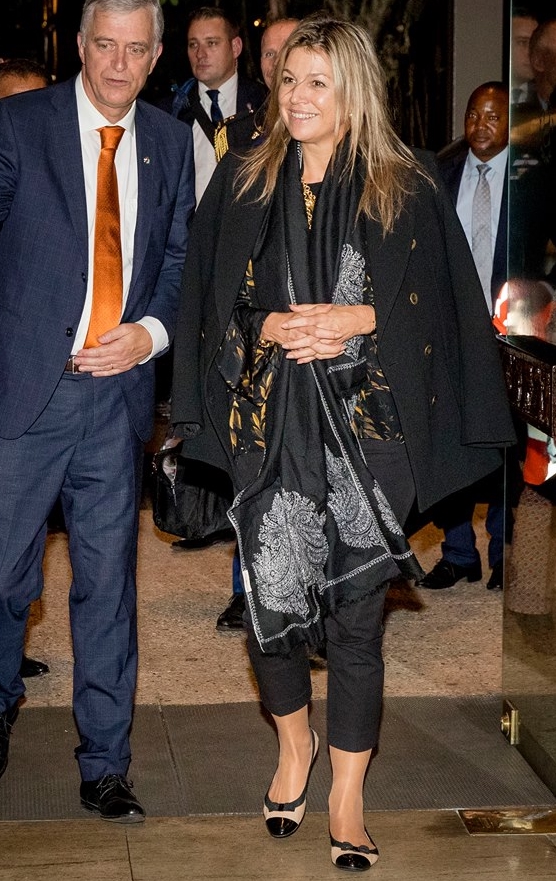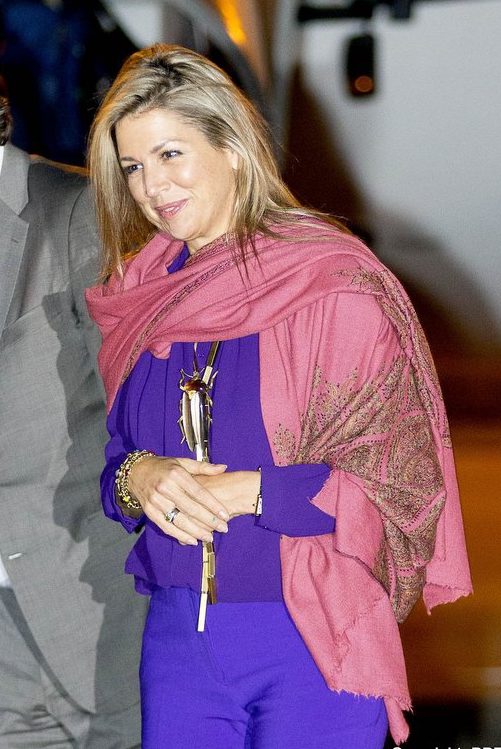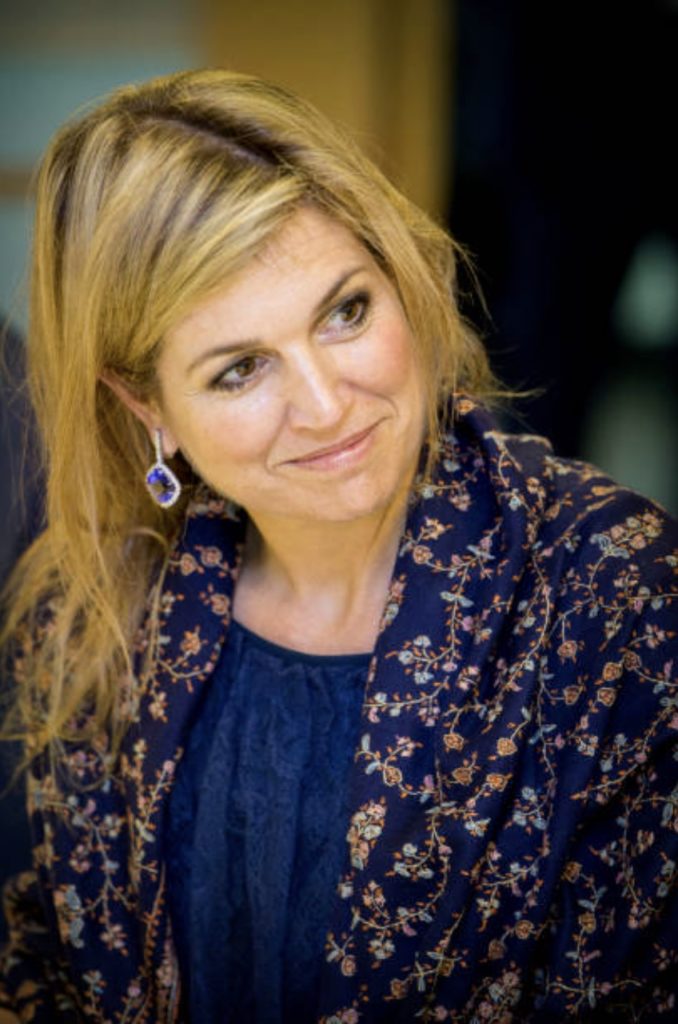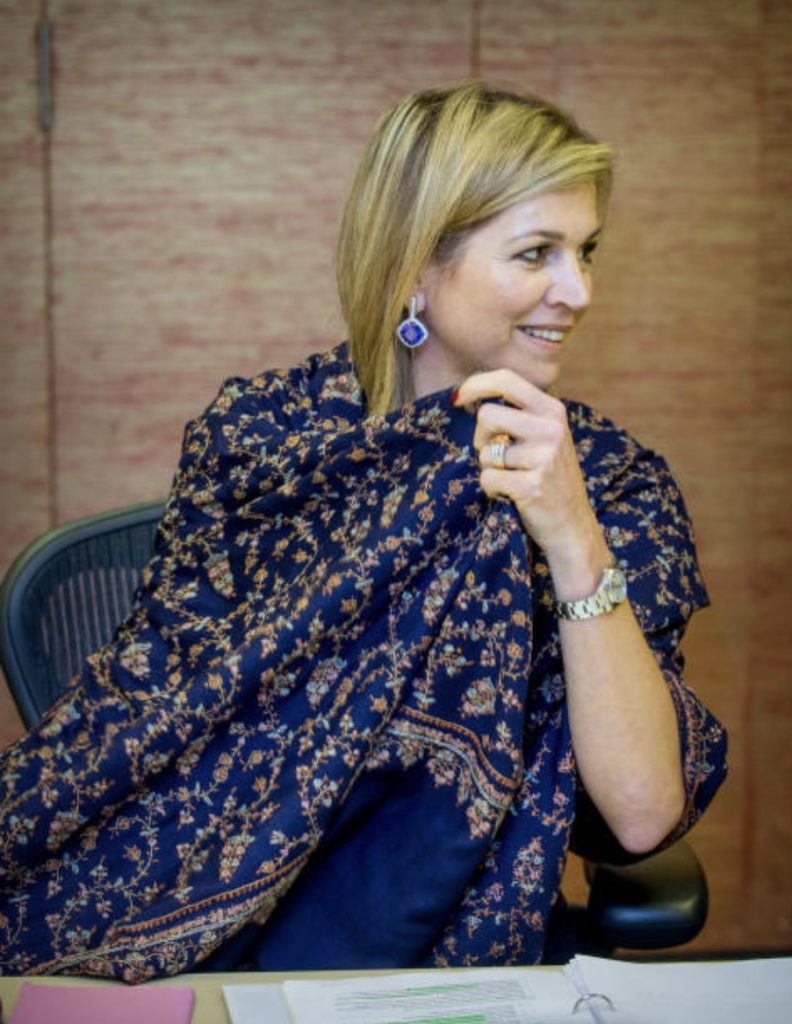 Maxima also owns a magnificent kani shawl, the most prestigious pashmina of all because it takes months to weave.
It seems that the next generation of weavers is assured, as Maxima has apparently passed on her passion to her daughters!