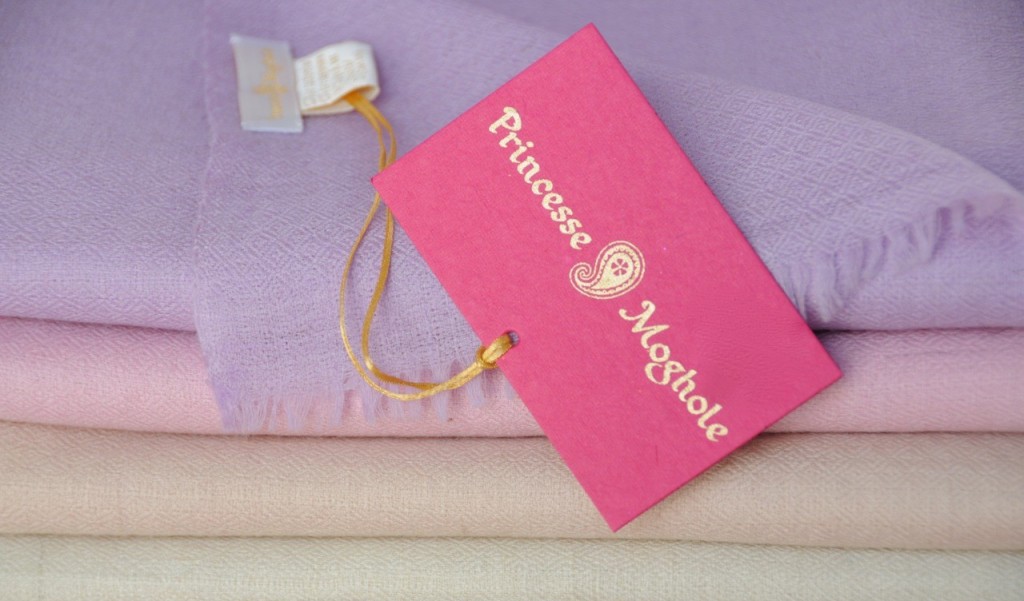 Here we are ! After months of work the adventure PRINCESSE MOGHOLE is officially launched …
I am pleased to welcome you to the first French site (yes yes!) Of online sales of Genuine Pashminas and Scarves in Kashmir.
Yes, but why pashminas?
Because it's beautiful, it's sweet, it's addictive,
Because for years I bring back from each of my travels in India and that I would love to make you discover them here,
Because it's a little selfish and discreet luxury that can only be enjoyed by insiders,
Finally, because before I can propose them to you here, I must first select them there. Too much life …
So to summarize, 4 unstoppable arguments in favor of pashmina:
1- It is undeniably the queen of fibers: impossible to find softer, lighter, warmer, and this for centuries!
2- In addition it's beautiful …
3- And so light that it is forgotten, around the neck or the bottom of the bag, in anticipation of the evenings a little cool.
4- Icing on the cake: you will never need to go to the pharmacy to buy mouthwash and other lozenges for the throat!
But by the way, what is a pashmina? To find out more, visit Pashmina or Cashmere ?
Enjoy your visit…