If the word "pashmina" comes from the Persian پشمینه / pašmina, which means "woolen pashm", Himalayan goat's fleece, in Kashmiri the term translates literally as "soft gold"
Indeed each pashmina is a treasure, patiently hand-made by a succession of passionate artisans, proud to continue a tradition of 500 years. So we had the desire to distinguish it from all these items produced in the chain in factories – including cashmere – by creating a special label, which is different from a simple woven label.
What's better than a jewel to sublimate a gem?
So we imagined this small engraved medal, which will honor him discretely, and have luxuriously made vermeil (925 silver plated 24K gold) by a specialist in jeweler's finishing.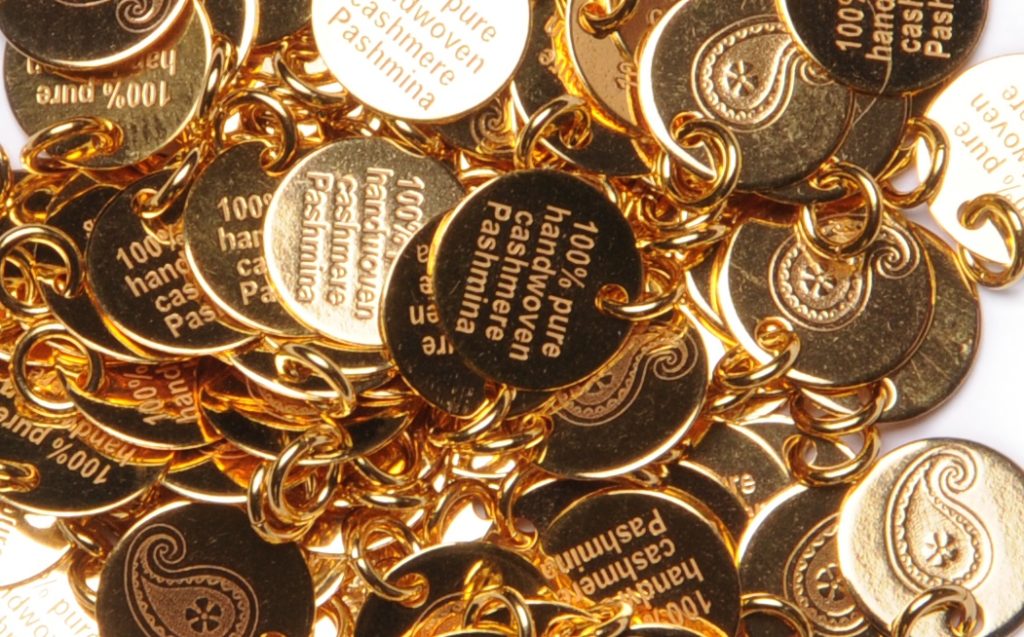 This new label will equip our limited edition collection for the moment, before moving on to the whole range of real pashminas.
We love it. What about you ?