Cette publication est également disponible en : French Italian
This announcement will make happy: the TOOSH Pashmina is finally back in stock in 3 colors!
The TOOSH pashmina is the finest quality of pashmina, incomparable of softness, lightness and warmth. It is closest to shahtoosh, the famous shawl of Tibetan antelope (now banned for sale to protect the endangered species). The first time I touched a TOOSH pashmina I instantly fell under his spell to the point of reserving one immediately: he has since become my favorite "comforter"!
Unfortunately like all exceptional pieces the TOOSH pashmina is difficult to obtain, which explains the frequent stockouts. Only the most talented craftsmen are able to weave it on a regular basis, and they are in great demand! And yes it seems that many unscrupulous traders sell them on the black market as shahtoosh (between 2000 and 10000 € each)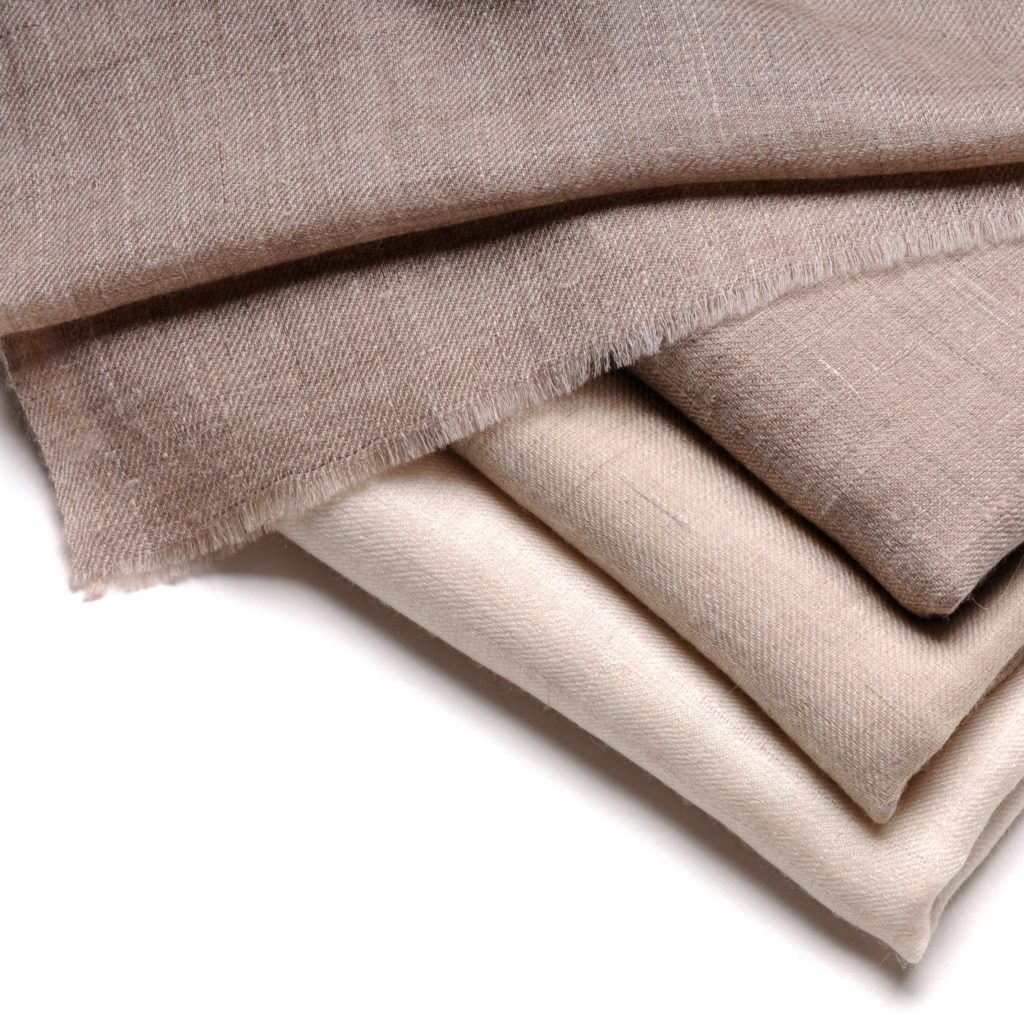 The TOOSH Pashmina comes in the 3 natural colors of the goat down. To maintain its extraordinary sweetness we have chosen not to dye it (a dye will inevitably damage the fiber and it is a pity at this level of quality). The gray beige color, which has been out since last December, is back in stock, as are the natural ivory and a new bright beige. As always stocks are limited …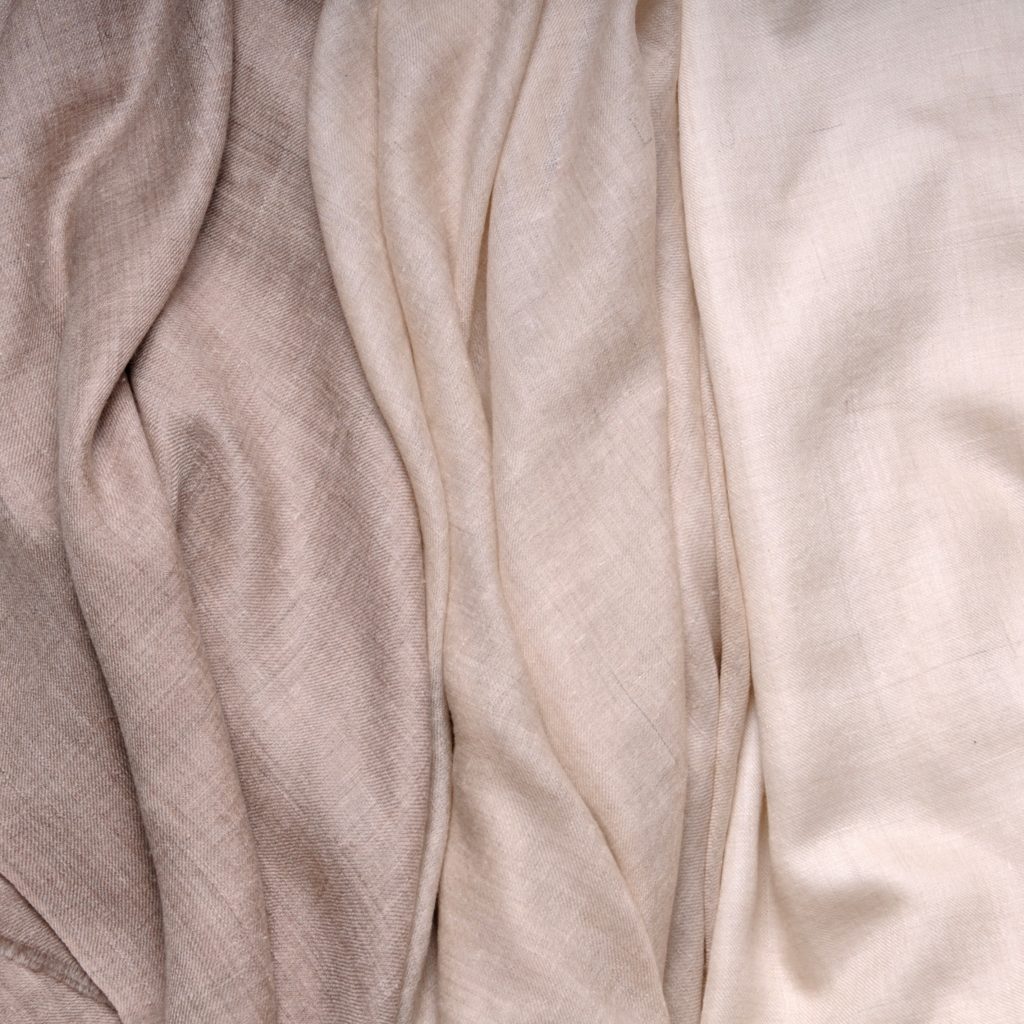 The Natural Grey brown TOOSH Pashmina, 100% pure handwoven himalayan cashmere, 1m x 2m, 590€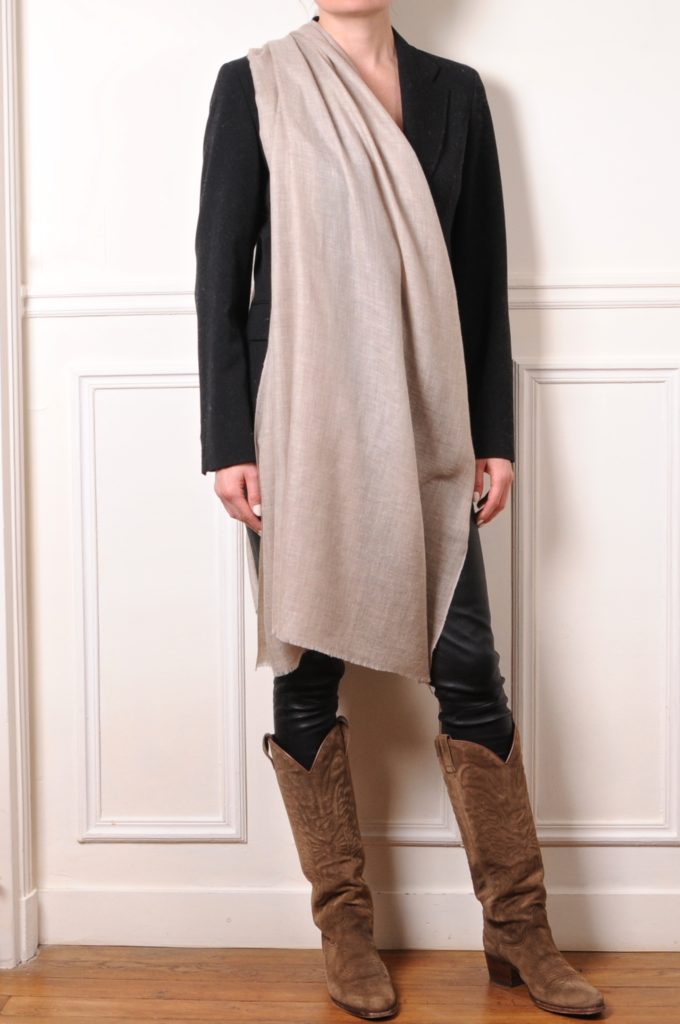 The Natural light beige TOOSH Pashmina,100% pure handwoven himalayan cashmere, 1m x 2m, 590€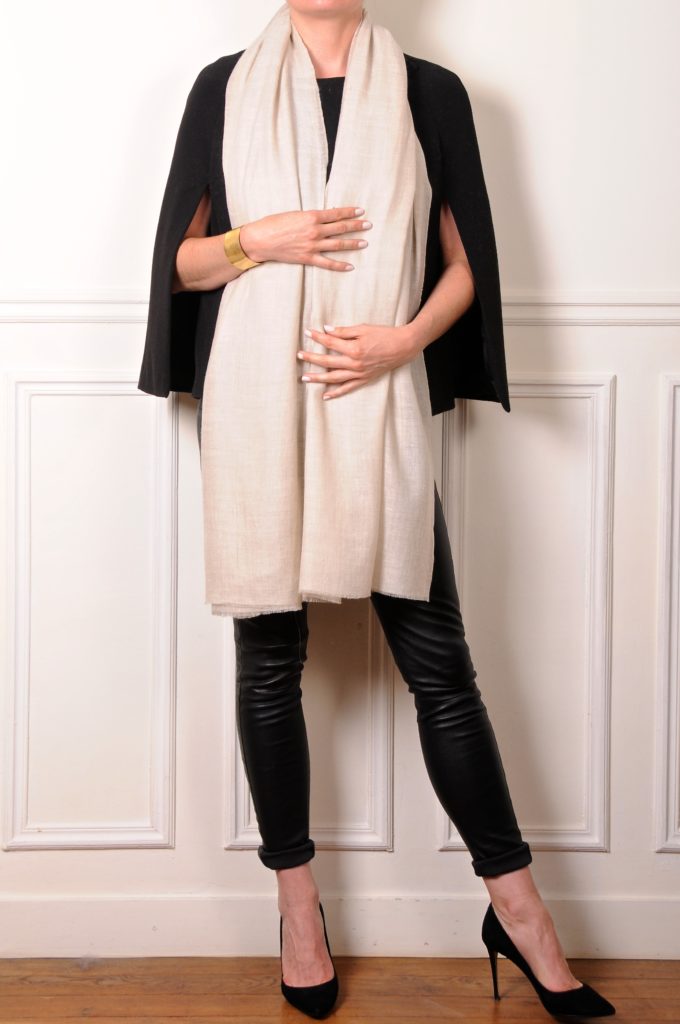 The Natural ivory TOOSH Pashmina, 100% pure handwoven himalayan cashmere, 1m x 2m, 590€