PABLO, the reversible poncho in pure himalayan cashmere is finally back in its new version!
Its proportions have been redesigned to fit all morphologies, whether you measure 1.60m or 1.75m.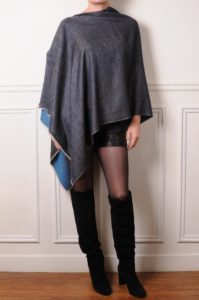 We have developed an exclusive seam to replace the jewelry buttons. This one is entirely embroidered by hand in pure 100% cashmere pashmina thread to guarantee impeccable finishes worthy of haute couture and a total reversibility of the model.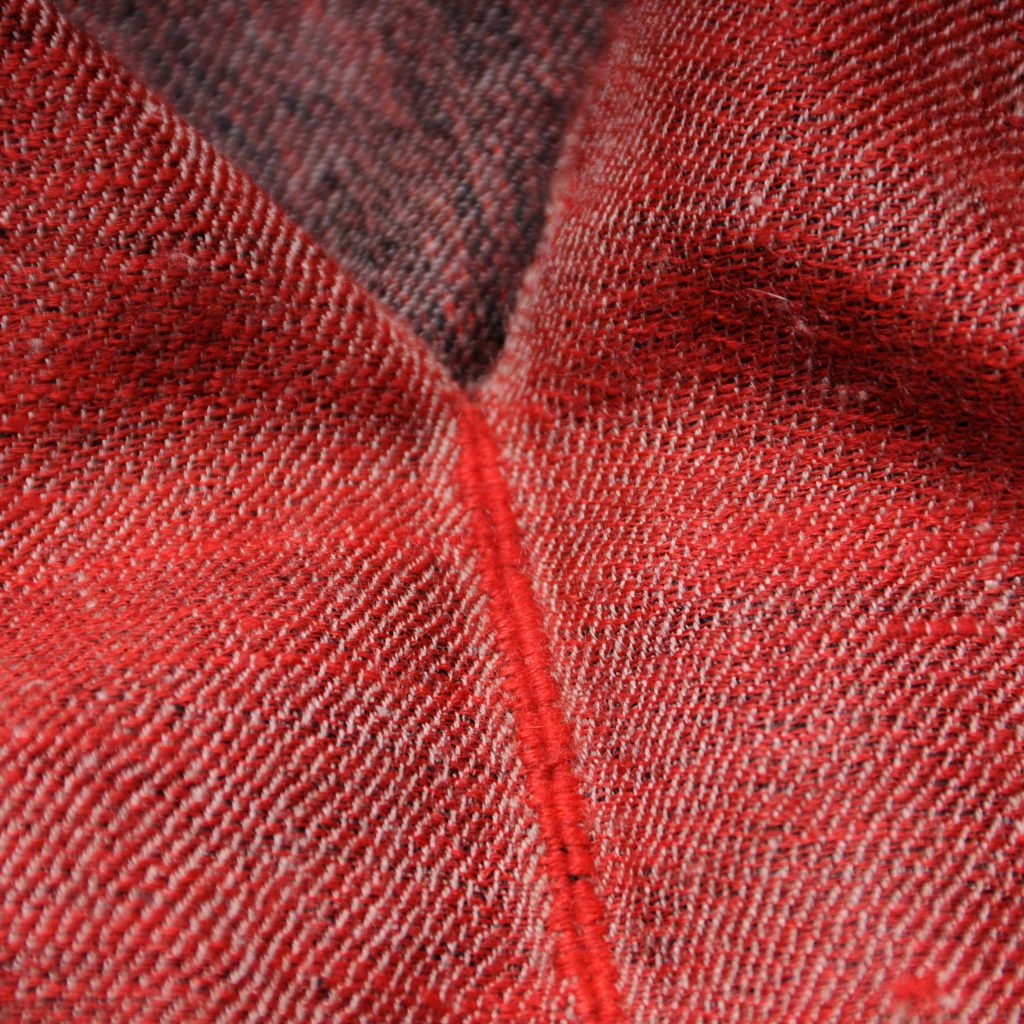 n order for this reversibility to be perfect, we have replaced the brand labels with our new vermeil labels, small charms engraved in 925 silver plated with 24ct gold.
The Pashmina Poncho has been designed as the versatile accessory par excellence, as elegant in poncho version with its silky drapery, as practical in scarf version around your neck.
No more puzzle to constantly adjust your shawl around your shoulders, the poncho pashmina will not be long in becoming a must-have of your nomad dressing.
Quickly draped, it wraps itself elegantly around your figure to warm you up in style, making it the ideal accessory for the mid-season, but is just as comfortable wrapped around your neck as the weather demands.
Combining the French design style with an exceptional artisanal craftsmanship worthy of haute couture, entirely hand-made, poncho pashmina stands out as the ultra-luxury alternative to cashmere ponchos.
The Pashmina Poncho is an exclusive Princesse Moghole model.
PABLO, reversible handwoven cashmere pashmina poncho, 390€
PABLO comes in 4 dual tone reversible colors: Red and Black, Slate Gray and Pearl Gray, Sapphire Blue and Navy Blue and Beige and Natural Ivory.