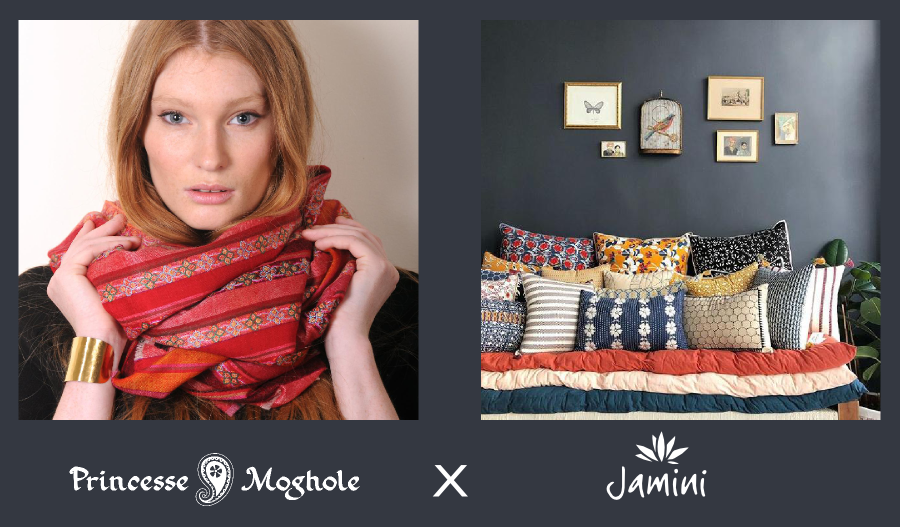 The French-Indian lifestyle brand Jamini invites Princesse Moghole all the month of December in her pretty shop in the 9th district of Paris! Here is finally the opportunity to discover our entire collection of authentic Pashminas and to talk to Claire, the designer of Princesse Moghole who will be there every day to advise you.
Attention, because of our production in small series, and the tense political situation in Kashmir, our stocks are currently limited … Do not delay too if you want to choose from our 40 colors of Genuine Pashminas!
To celebrate this exceptional event we will have the pleasure to offer you the gift box with the box box for every purchase in the shop. The box case will also be offered for any order placed online and withdrawn within 3 hours at the store, we are opening a special Click & Collect service for the holidays!
Practical information :
10 rue Notre Dame de Lorette, 75009 PARIS
Metro Saint Georges or Notre Dame de Lorette
From 2 to 31st December from 11:30 to 19:30