Did you know that it was in the Himalayas at 5000m altitude that cashmere was born? For centuries, goats have been combed there to collect their warm and warm winter down.
Today Himalayan cashmere represents less than 1% of world production, we call this handmade ethical cashmere : Pashmina.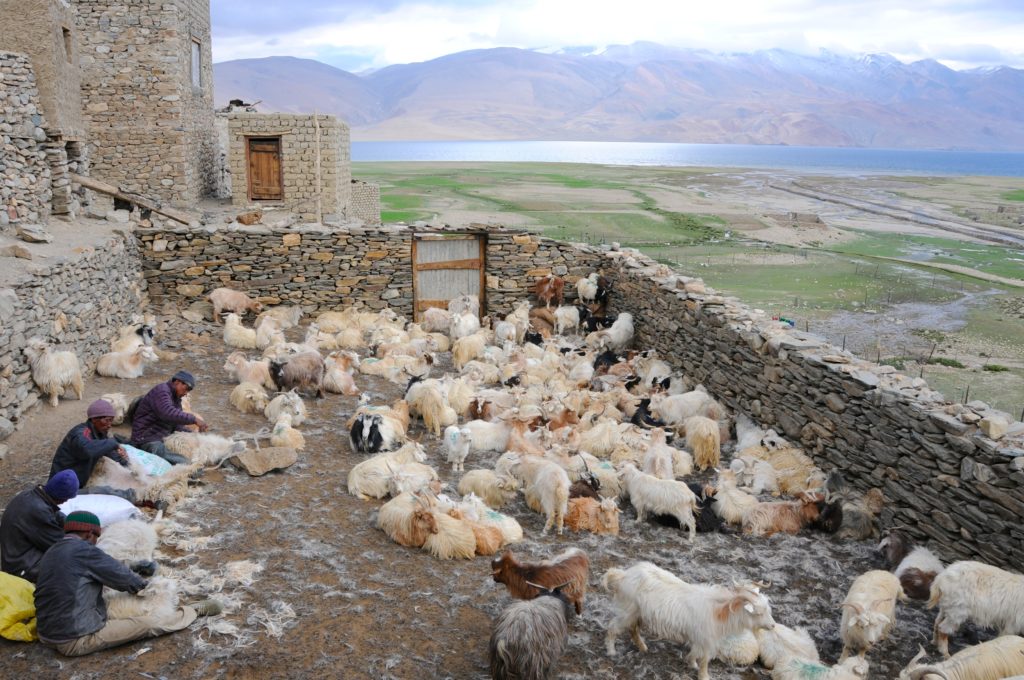 Since 2012 Princesse Moghole shares her passion, that of these exceptional accessories that are the real pashminas, with the mission to offer you, in all transparency, an irreproachable quality at the best price.
Cashmere is a rare and expensive raw material, the price of which continues to rise. It's been 7 years since we resisted this trend by putting a point of honor to keep our prices unchanged, which is unfortunately no longer possible: to guarantee the same quality we will have to increase the price of Plain cashmere Pashminas.
So we wanted to inform our customers that an update will take place on October 1st: it will concern stoles, whose price will increase to € 169 and shawls, which will increase to € 259.