FRIDAY
The next day I have an appointment to visit the weaving workshop where my pashminas are made. It is actually an old wooden house, nestled in the heart of the old town. The production of shawls here in Srinagar remains artisanal, family and therefore somewhat disorganized by our Western standards …
Faithful to the Kashmiri hospitality traditions, the family, who do not speak English, offers me a kashmiri kawa – their traditional tea – that I enjoy sitting on the carpet. As always in Kashmir only men sit with me, women stay in the kitchen …
It is on the ground floor that the down, using a traditional wooden wheel. Originally from neighboring Ladakh, it is crude and looks like big white flakes; the yarn thus obtained is then mounted on skeins. This work is traditionally done by women, here the weaver's mother. Then the wire is assembled on the loom, also wood, which occupies the entire surface of a small room upstairs. This is the domain of Feroz, 40 years old, the weaver. It takes 2 days to handcraft a 2m shawl. This one, of natural white color, will be then washed and dyed.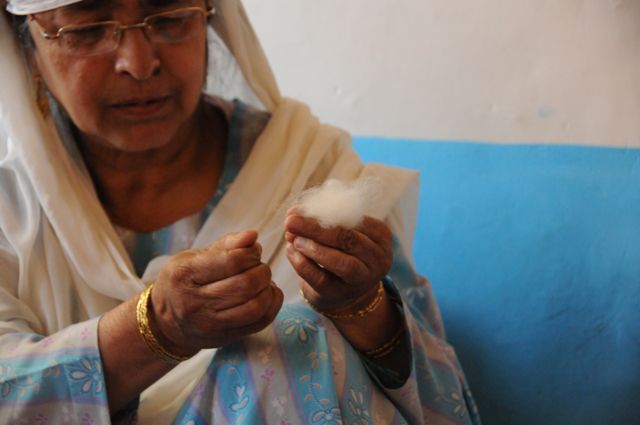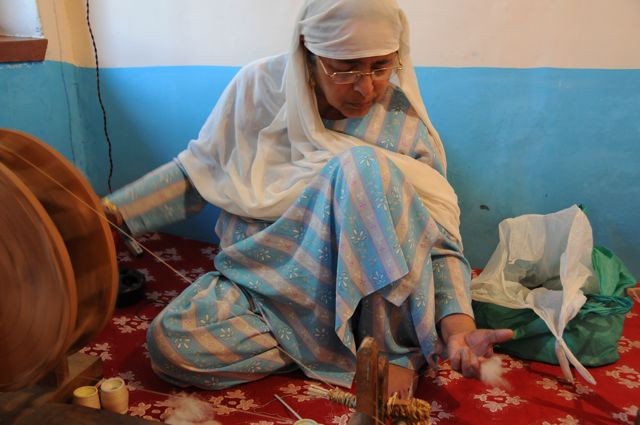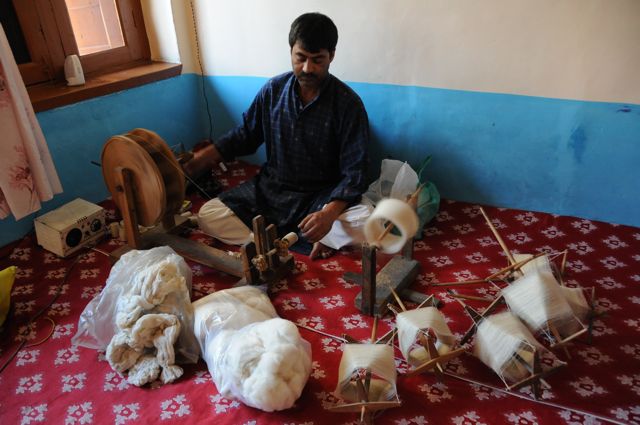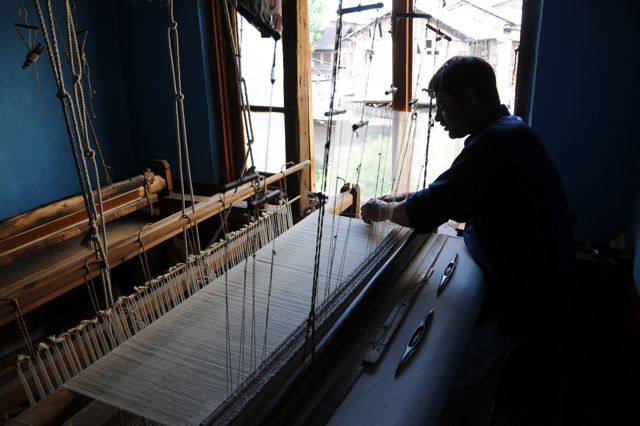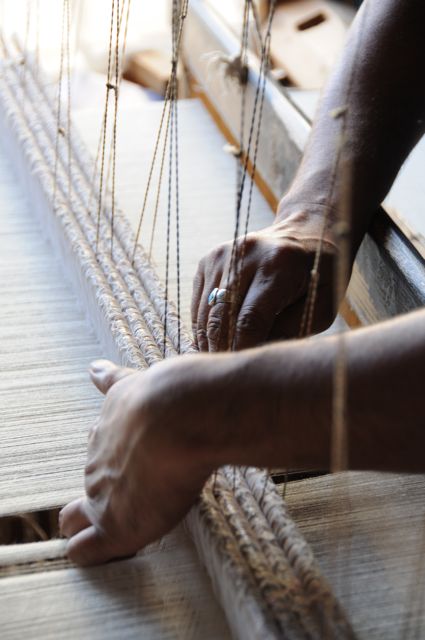 In my hand I look at this impalpable cloud, the diamond of the wool, the down that protects the little pashmina goat from the harshness of the Himalayan winters. It is there that everything begins, so I will take the road to the mountains of Ladakh.
But in the meantime I have been invited to a wedding, and I intend to go there!
SUNDAY
A Kashmiri wedding lasts 3 days, but for my part I will only attend one, in the company of my Hindu friend, as novice as me in matters of Muslim marriage … We will spend all day in the huge old house of wood and the garden where was built a large tent decorated with embroidered Kashmiri hangings. Men and women are separated, the bride looks like a princess, the meal is excellent, although I have never eaten so many different meats in one meal, and I enjoy seeing that we distribute to all guests doggy bags to bring the remains home. I am told that it is a small wedding, 300 people only … Among other wonders, the bride received as a gift 3 pashminas, including a kani shawl, whose traditional pattern of intertwined flowers is directly woven into the frame. Its realization takes months and the price is up to the job! Around midnight the couple is finally reunited, and the bride rushes into the car head covered with a pink embroidered pashmina. Not even a kiss, I'm a little disappointed …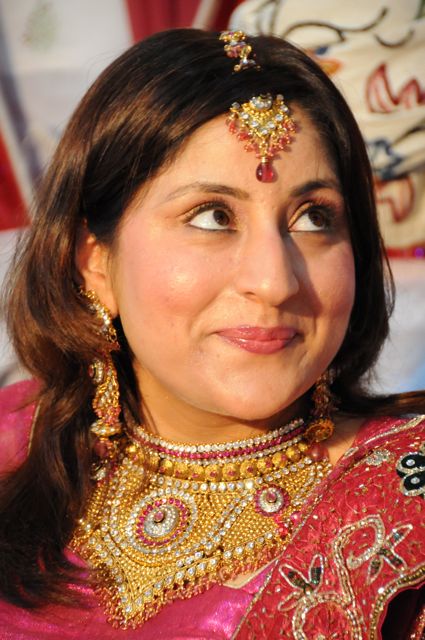 But it is time to leave Srinagar, the Mughal city; the Himalayan mountains are waiting for me …