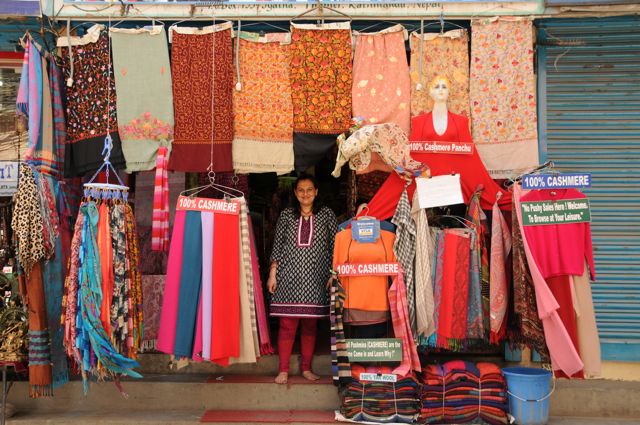 Nepal's Kathmandu Valley is renowned for producing cashmere, woven or knitted items. The cashmere yarn used is imported from China (Inner Mongolia) in the form of reels, Nepal being despite the altitude of its mountains, only a very small producer of cashmere down. Its craftsmanship in weaving and dyeing is no longer to prove.
The center of Kathmandu is full of shops offering cashmere items, all qualities and prices: difficult to navigate, and the tourist is often an easy prey for many unscrupulous traders.  So… Pure or fake cashmere ?
Susma is Nepalese and runs a boutique in Thamel, the capital's tourist district. She has kindly agreed to decrypt us the most frequent scams …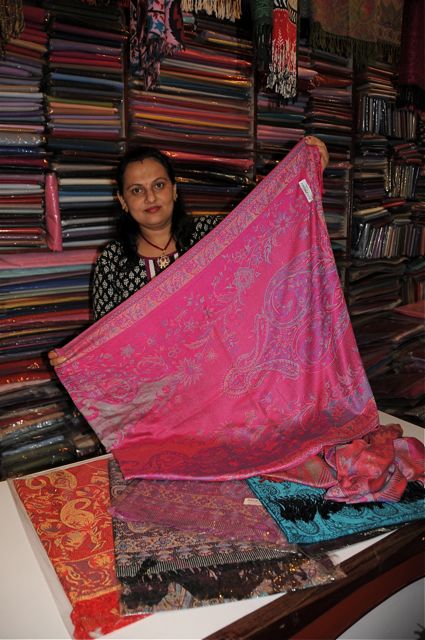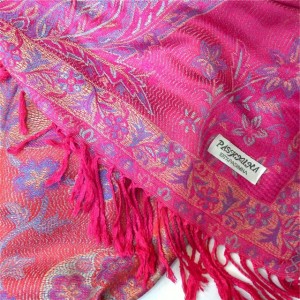 THE 100% PASHMINA UNI OR WOVEN PATTERNS
It is found everywhere, it floods the market. Labeled 100% pashmina, so-called cashmere, pashmina, wool or cotton, the imagination of sellers is limitless! It is actually a synthetic article manufactured industrially at low cost in China. Susma also tells me that this style of product can cause allergies.
Composition : 30% nylon 70% viscose
Real price : 3€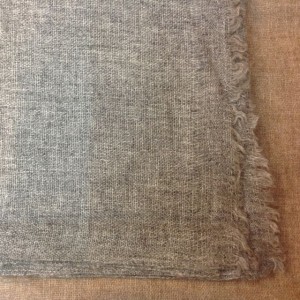 FAKE PASHMINAS NATURAL 100% CASHMERE
Hard to detect. Over pure cashmere Mongolia is substituted a mixture of cashmere and synthetic, much cheaper to buy but similar in terms of appearance and softness. The stoles are then woven in the same way, making the deception difficult to detect. Only hint: the price …
Composition : 30% cachemire 70% viscose
Real price : 8€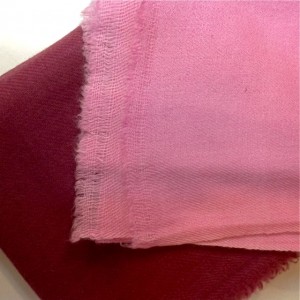 THE FAKE DYED PASHMINAS 100% CASHMERE TEINT
Same as the previous one but with a thread of even poorer quality … Once again as the photo shows, the appearance and softness are similar.
Composition : 20% cachemire 80% viscose
Real price : 5€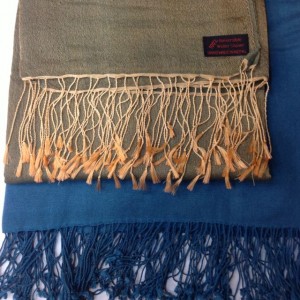 THE FALSE WATER-PASHMINAS
The classic stole with silk cashmere fringe is called water-pashmina. The more it is cheap, the less natural the composition will be … A real water-pashmina is woven of cashmere (70%) on a silk chain (30%). Almost as silky as the real one, the imitation is synthetic, and easy enough to detect by burning one of the threads: the natural silk must smell the burned horn.
Composition : 30% nylon 70% viscose
Real price : 2€
So good shopping and open your eyes!
You do not have time to fly? Here is our collection of 100% pure cashmere accessories handmade in Kathmandu!