Did you really thought the cashmere was reserved for winter? You do not know pashmina yet, the finest of all cashmere hand-harvested in the Himalayas. Lightweight, breathable and thermal regulator it is your best friend in all seasons. His only fault? You will soon be unable to do without it …
For a minimal footprint, the scarf version of genuine pashmina: le Carré, available in 3 colors.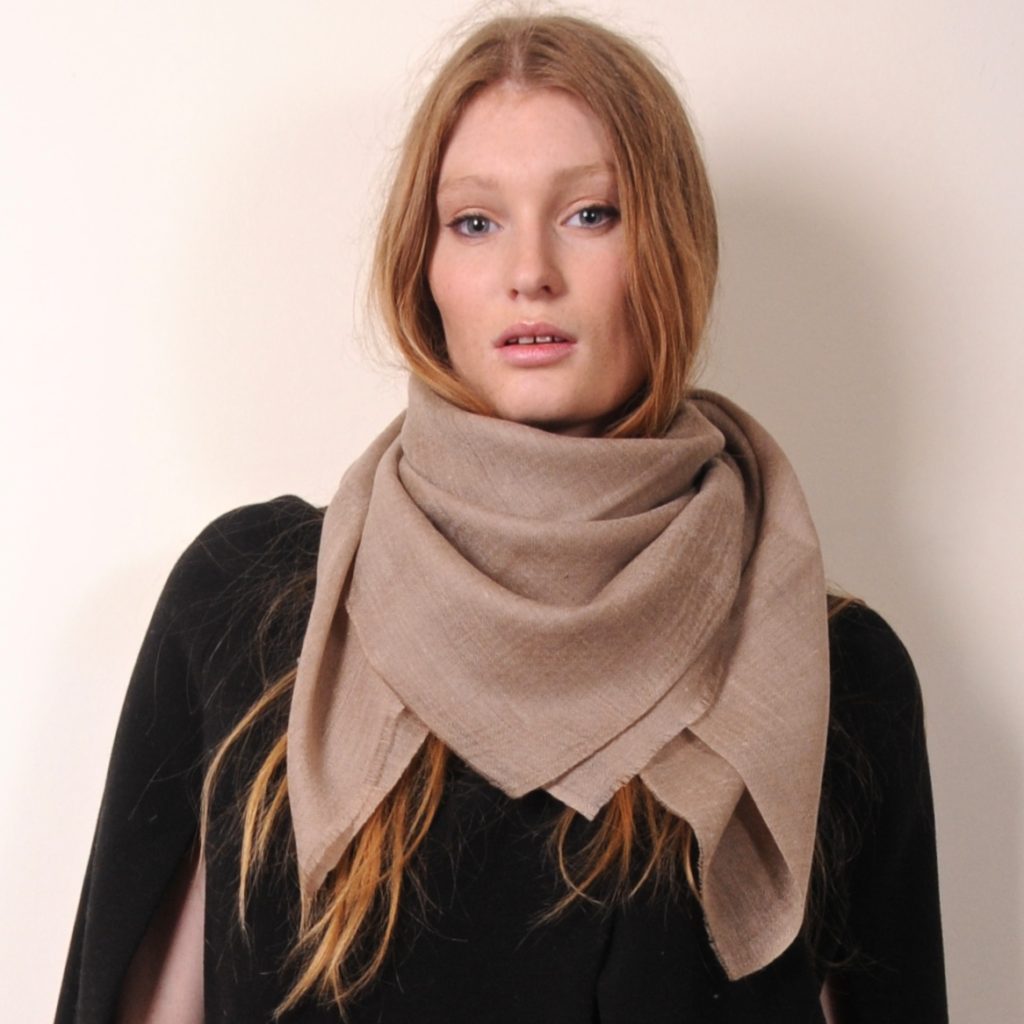 Handwoven pashmina 100% cashmere Square Natural beige, 119€
Always trendy and definitely timeless: the marinière in true pashmina version. An exclusivity Princesse Moghole to wear in the feminine as in the masculine.
ARMOR BLUE, handwoven pashmina stole 100% cashmere, 169€
And what if pashmina was like a real outfit? Because one should not have to choose between warmth and elegance, spring is the perfect season to take out poncho pashmina. Its impeccable fall ensures you chic and looks in all circumstances!
PABLO, poncho handwoven pashmina 100% cashmere reversible, 390€
Our real pashminas are hand-woven by craftsmen in Kashmir with lots of love and patience. For a touch of originality while discretion, adopt the stripes of true pashmina Ikat way,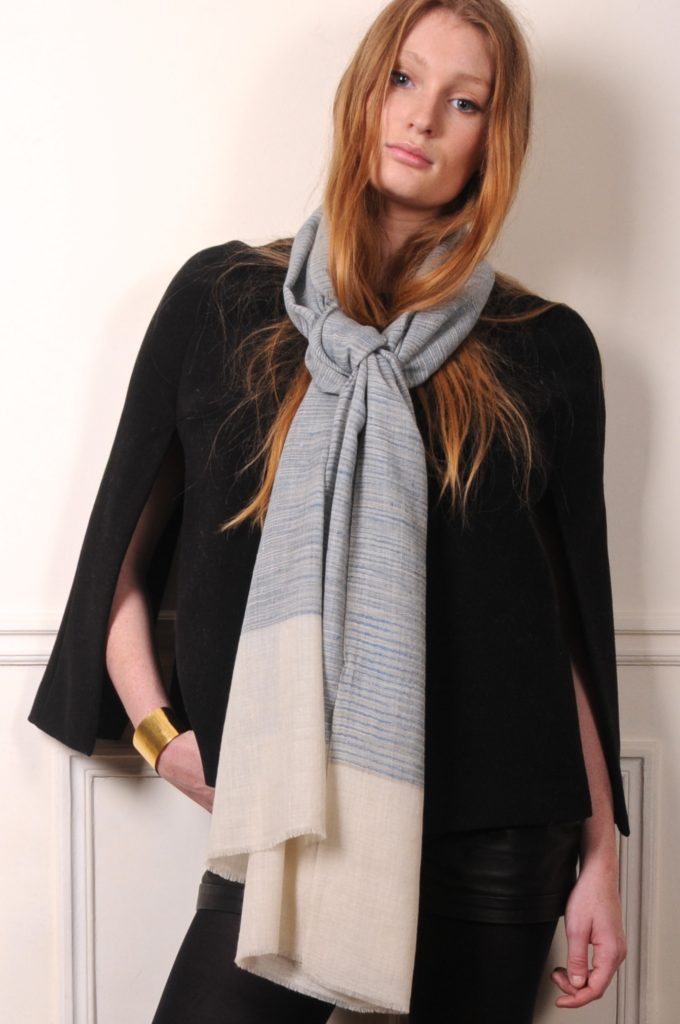 ALEX Ikat, handwoven pashmina stole 100% cashmere Limited Edition, 189€
Do you prefer the exclusivity of a unique piece: can your crush await you from the collection of embroidered Pashminas? For centuries kashmiris have been celebrating nature by embroidering their pashminas with floral motifs.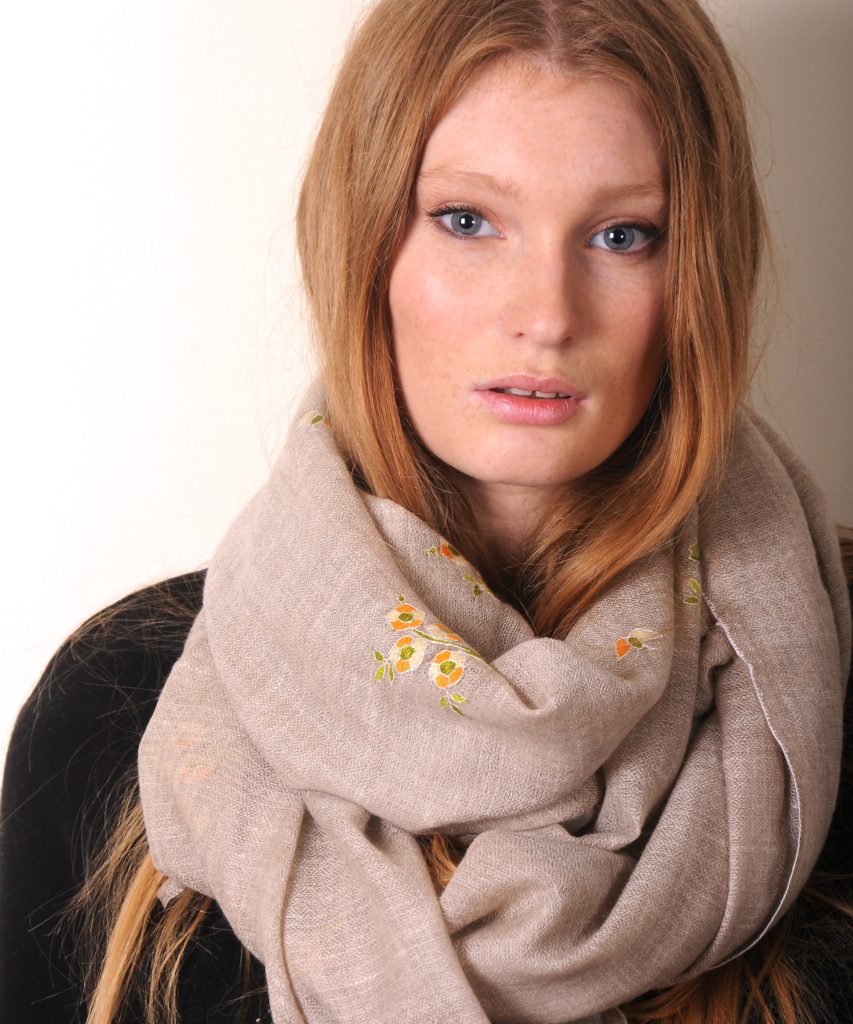 Hand-woven hand-embroidered pashmina stole 100% cashmere One-of-a-kind
And of course the real plain Pashmina in stole size, the most suitable for the beautiful season, essential in case of drafts. It comes in 30 colors, from the brightest to the most classic: no excuse not to find yours!