A little manual for men: here are our tips and some suggestions to wear with style his pashmina in men!
> The most "dandy" with its moire reflections: the handwoven Pashmina reversible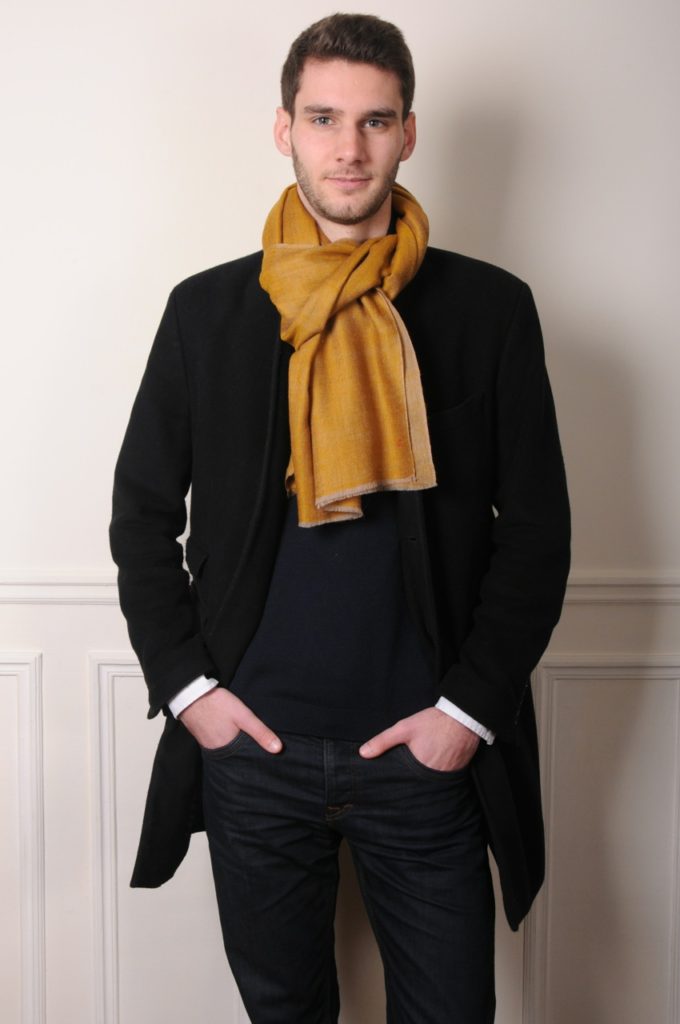 Real handwoven pashmina 100% cashmere reversible  yellow / Beige, 189€
The most "creative" with its ikat-like stripes: the Pashmina with ikat stripes Édition Limitée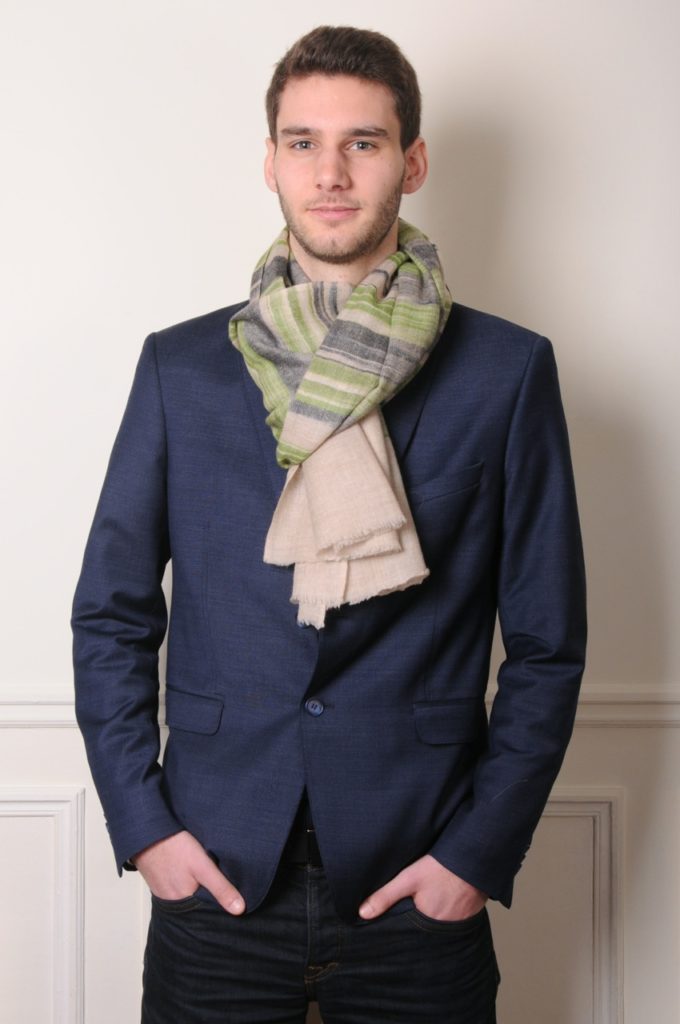 Real handwoven pashmina 100% cashmere with Ikat stripes, 189€
> The most "natural", entirely spun and woven by hand without chemicals: the organic Pashmina from ladakh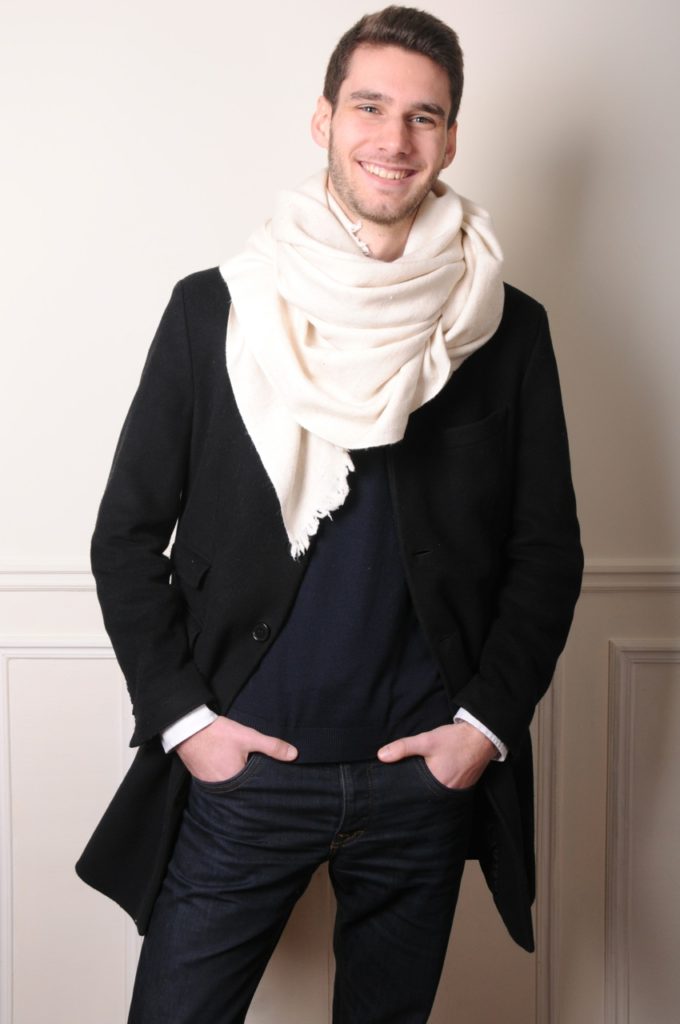 Real organic ladakhi pashmina shawl 100% cashmere organic  natural white, 390€
> The most "cozy" in pure cashmere of Mongolia: the stole Twill 100% cashmere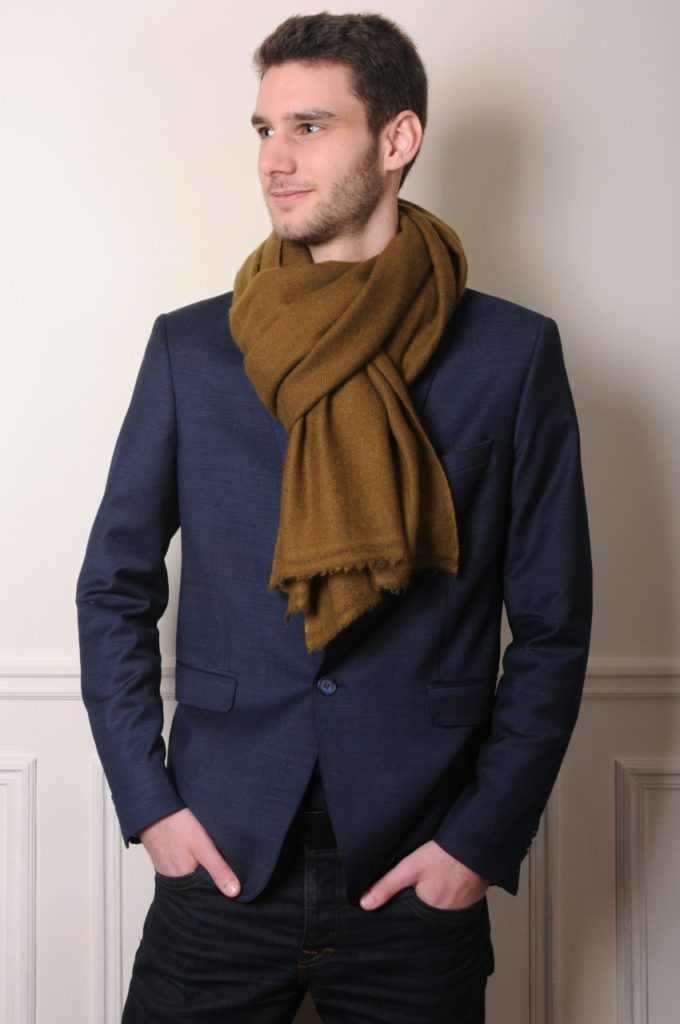 100% pure mongolian cashmere scarf khaki, 99€
> The most classic natural Mongolian cashmere cashmere : the scarf  Natural 2 ply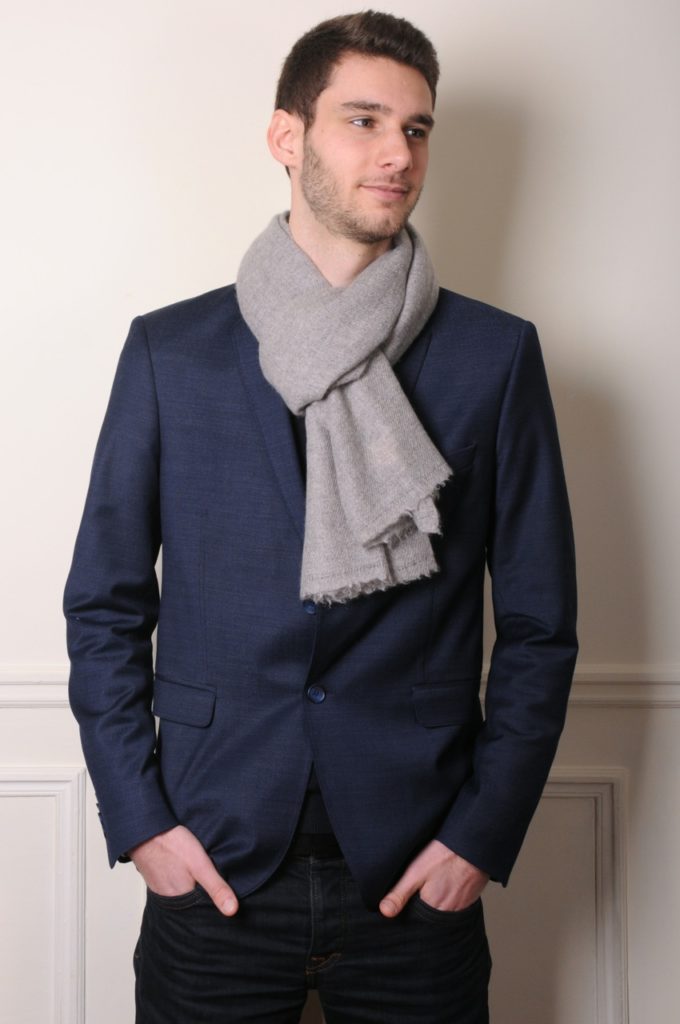 100% mongolian cashmere 2ply scarf natural grey, 119€
> Must-have, the absolute must-drool in 4 sizes and nearly 30 colors : The genuine handwoven himalayan cashmere pashmina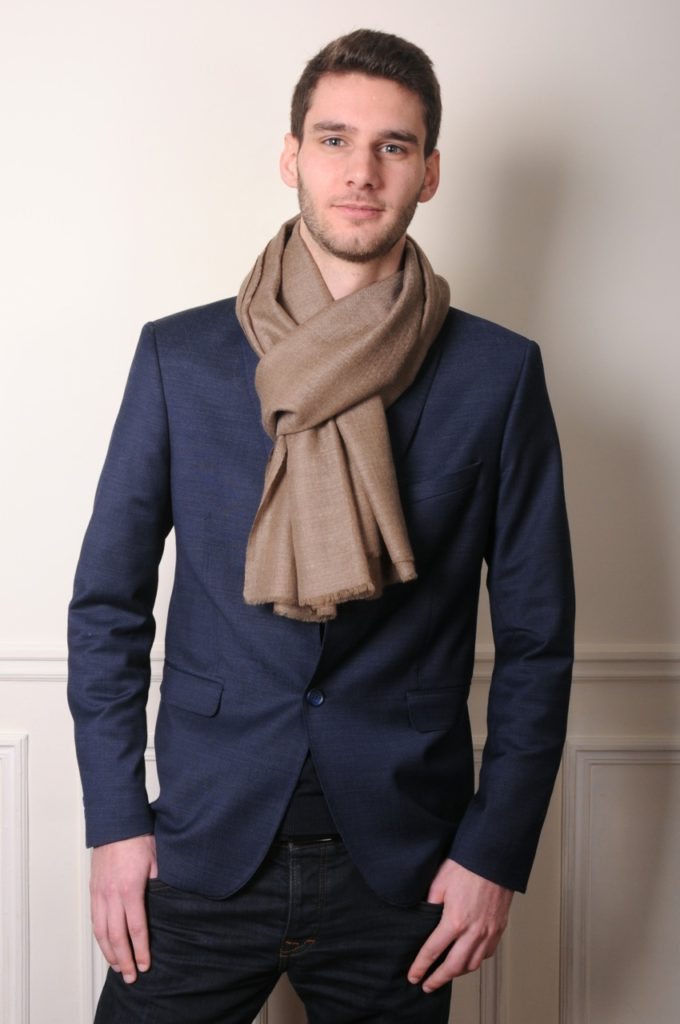 Handwoven pashmina stole 100% cashmere natural brown, 149€

Finally a specific advice to these gentlemen: pay attention to the beards! The thick hairs of nascent beards can hold small particles of cashmere by friction, unfortunately leading to premature wear of your scarf … A beautiful pashmina is worth a close shave!